NEWS
Our new robotic tennis assistants from Playmate…
… a ball throwing machine and a ball collector.
IN GENERAL
The Tennisclub Walchwil is a private association and thus sets itself apart from any public tennis center. We have two courts, with floodlights, a ball machine, and a clubhouse with appropriate sanitary installations, jointly operated with the Walchwil football club. Currently the club consists of approximately 125 active members (24) juniors, almost all of who live in Walchwil and are of numerous nationalities. Our aspiration is a sporty, fair and family oriented tennis for all age groups. In this spirit, we are delighted to welcome anybody who wants to join us.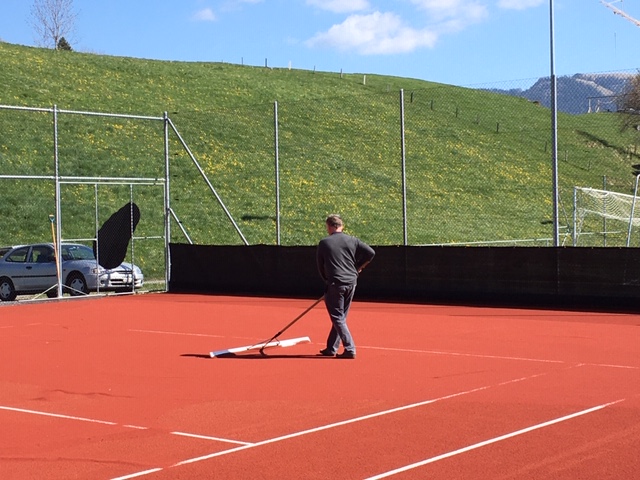 THE PLAYING
The playing season normally extends from Mai to October during the year. Depending on weather conditions the club however allows its members to play throughout the year. Our courts consist of a red, clay-alike, rubber granules, all-year ground. For their maintenance we count on our members who, after each match, clean the courts with the large sand brooms.
The Tennisclub Walchwil.
Want to become a member?